Frequently Asked Questions about Bail Bonds in Hawaii
Informed Choices with Help from Our Bail Agents
If you have never had an encounter with the law, the subject of bail bonds can be mysterious. At A-1 Bail Bonds, our focus lies in helping you to make informed and comfortable decisions about helping your loved one get out of jail quickly.
We have answered some of the most frequently asked questions about bail bonds in Honolulu on this page to get you the info you need.
---
Want to ask a live person your questions instead? Contact A-1 Bail Bonds now at (808) 664-5010.
---
What is a bail bond?
A bail bondsman is a person or establishment who loans funds to another person in order that they may be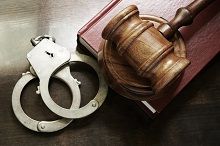 able to post bail.
If your friend or loved one has been arrested, they must wait in jail until transported to court the following business day. At this hearing, your loved one will enter a plea, but unfortunately, most bail matters will not be addressed for several weeks, until the case is assigned to a trial judge.
When you contact our Hawaii bail bonds agent, we can set up a bail bond with the court to secure their release from jail on certain court and bond conditions.
What information helps a bail agent process a release fastest?
There are a few relevant pieces of information we require to expedite the process for our clients: Full name, the name of the jail, and the bail amount are great to know if you've been able to find out this information. However, if you've had problems getting this information, we'll take your loved one's full name and look up the info for you.
What is it going to cost?
Price of bail bonds services can vary. It's important to save as much money as possible for potential court fines and attorney fees, which is why A-1 Bail Bonds provides free consultations and typically does not require any collateral for most bonds. Additionally, the second year of bail is free with our service. A-1 Bail Bonds is the only bail company in Hawaii to give two years for the price of one - and we put it in writing!
Do You Get Your Money Back When You Pay for Bail?
You do get your money when you pay for bail as long as it is cash bail and that person meets the required court date. However, you will not receive your money back if the defendant is found guilty on the charge or does not appear in court.
How can I apply?
We make Hawaii bail bonds applications quick and easy. You can apply with us online, over the phone, or in person. We place a strong emphasis on discretion for each of our clients and always treat you professionally. We can contact friends and family so that upon release our client can be reconnected with loved ones fast.
What information should I prepare before calling for bail bonds?
A few things are important to know before requesting bail bonds...you will want to prepare the following:
The location of the person in custody
Their name
Their booking number
The cost of bail
What happens if I violate my bail conditions?
A violation of bail conditions, also referred to as a breach of bail conditions, may result in:
Being arrested
A warrant being issued
Being held in custody until another bail hearing
How Long Do Warrants Last in Hawaii?
In Hawaii, warrants issued before the Act's effective date are valid for five years from the effective date. However, a warrant can stay active depending on the type of warrant. A warrant in Hawaii may become inactive passing of time due to the statute of limitations for the type of crime.
Can You Get Bailed Out Of Jail After Sentencing?
After being sentenced into jail, a bail amount will be set. For major offenses, a judge will personally assess the person's case before setting the bail amount. Smaller crimes, such as minor misdemeanors, typically have a pre-set bail amount in Hawaii and you can quickly be released from jail upon paying the bail amount.
What Does Indictment Mean in Hawaii?
An indictment in Hawaii is an accusation by a grand jury that a particular person has committed a felony. After the prosecutor presents evidence to the grand jury, they vote to agree whether there is sufficient evidence to formally charge the accused with the crime. If it is determined that there is enough evidence for an indictment, then a formal criminal complaint is issued and a court date is set for the defendant.
If you've been indicted in Hawaii, you should do the following:
Stay calm and seek legal advice.
Gather important documents related to your case, such as evidence or other paperwork that can be used in a defense.
Contact an attorney to represent you in court proceedings and provide guidance throughout the process.
Attend all hearings and court appearances as required, and follow any instructions provided by the judge or court personnel.
Exercise your right to remain silent until your lawyer has a chance to review the case against you.
Speak with witnesses who may have information relevant to your case, and obtain any necessary evidence or testimony for use in a potential trial or plea bargain negotiations.
Prepare for trial or plea bargain negotiations by fully understanding the charges against you and researching precedent cases that may have relevance to yours.
Follow any decisions reached through the judicial process, whether it is a sentence issued at trial or following a plea bargain agreement with the prosecutor
How to Clear a Bench Warrant in Hawaii Without Going to Jail
Hawaii may require you to appear in court to address a bench warrant. It is possible to clear the warrant without going to jail, however. You can take the following general steps:
Consult an attorney: An attorney can help you navigate the legal system and advise you on the best course of action. If you need a hearing on the warrant, they may be able to help you request one.
Find our the reason for the warrant: The underlying issue must be addressed so that you can find out the reason for the warrant. Depending on the situation, this may include paying a fine or appearing in court.
Pay any outstanding fines or fees: If your warrant relates to unpaid fees or fines, you may be able to clear it by paying. The court can be contacted directly or online.
Attend a court hearing if summoned: If you have been summoned to court, it is important that you attend. Judges may issue arrest warrants if you don't show up.
Contact the court: To request a new hearing date or to explain your situation, contact the court if you are unable to attend a scheduled hearing.
Surrender yourself: Alternatively, you may be forced to surrender yourself to law enforcement if you are unable to clear the warrant through other channels. Working with an attorney to coordinate your surrender is the best way to ensure you do it in a safe and controlled manner.
There may be several steps involved in clearing a warrant depending on the circumstances, and every case is different. If you wish to protect your rights and navigate the legal system, you should always seek the advice of an attorney.
Whether you have additional questions or need to start your application, we are waiting for your call at (808) 664-5010.