Why Choose Us for Your Bail Bond on Oahu, Maui, Kauai, Big Island, Molokai, or Lanai?
Effective Service & Fast Turnaround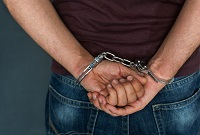 When you find yourself in the difficult situation of needing a bail bond posted, you may not know where to turn. Varying factors like cost, reliability, and professionalism can be difficult to determine when you are in a hurry to see your loved one out from behind bars. You want to know that you're working with a service you can trust.
A-1 Bail Bonds is a family owned and operated company providing Honolulu bail bonds since 1976. Our reputation is earned, and we want to help you with our knowledge and capabilities and expertise.
Why do more people choose A-1 Bail Bonds?
We perform bailouts from every Hawaiian Island: Oahu, Maui, the Big Island, Kauai, Molokai, and Lanai.
We make applications and payments available over the phone, online, or in person. Your service comes in the form you need.
We help you with a game plan crafted to the circumstances of your situation. We want to make sure that our clients are in custody for the shortest time possible.
We help with coordinating communications with friends and family through our convenient online form. Were you confused about when to pick up your loved one? We have you covered.
---
Ready for fast and reliable Hawaii bail bonds service? Call us now at (808) 664-5010 or contact us online.
---
Fight For Your Case
In the bail bonds world, trust goes both ways. One of the major benefits of dealing with a family bail bonds service is our understanding of what you're going through and why you want to help your loved one. Our ideal client is someone dedicated to fighting their case and moving onward with their life. We will work as a team, creating a solid strategy to assist your loved one with getting out of custody as soon as possible and meeting their court dates.
We are available to help and have years of experience. Call A-1 Bail Bonds today at (808) 664-5010 or contact us online.