About A-1 Bail Bonds in Hawaii
Serving the Hawaiian Islands Since 1976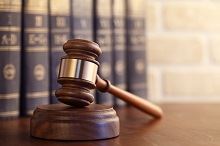 If you or a loved one has been arrested, we understand that you and your family may be experiencing a great deal of stress. We do not want to add to it. Instead, we would like to help you achieve a positive outcome.
---
Let us help you post bail. Contact us today!
---
For decades, our team at A-1 Bail Bonds has been helping clients on the following islands:
Oahu
Maui
Big Island
Kauai
Molokai
The team is run by second generation bail agent (#gotbailnick), and his extensive experience provide us with comprehensive understanding of how to serve clients as thoroughly as possible.
Why Choose A-1 Bail Bonds in a Time of Need
Choosing A-1 Bail Bonds in Hawaii will give you access to a company that:
Is a family-owned and operated company since 1976
Gives you two years of coverage for the price of one
Makes itself available to help you at all times
Is run by a second-generation bail agent
Offers discreet, fast service
Allows clients to apply in person, over the phone, or online
Offers a 100% satisfaction guarantee
Has filed over 20,000 bonds
We Get You Out, We See You Through It
Our goal is to help clients get through the legal system as efficiently as possible by passing on our extensive experience to those who need it. With so many moving parts and strange quirks in the Hawaii legal system, it is critical to provide counsel not just when a person is first arrested, but throughout the entire process.
Contact our office today for speedy assistance! Most turn-in clients are in and out in under an hour!