Bail Bonds in Hawaii
The Most Experienced Bail Agents in the State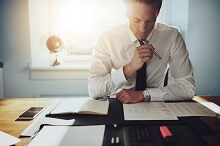 When a loved one is arrested for any reason, it can be extremely overwhelming. Regardless of whether the charges are mistaken or your loved one is innocent, it can take quite a long time before either of you know how the case will turn out.
While most people have the option of posting bail so that they can get out of jail and await trial living at home, bail bonds are frequently set at a price that is above what many families have available.
This is where A-1 Bail Bonds comes in. Our Honolulu bail bonds experts can come in and provide you with a way to help your loved one throughout the entire process.
Take advantage of decades of experience from a second-generation bail agent. Contact us today to get your free consultation!
Learn more about the services we provide:
Get the Skilled Assistance You Need
At A-1 Bail Bonds, we are able to provide you with respectful, discreet service in office, on the phone, or online. During your free consultation, we will get the basic information we need from you to run a warrant check, then tell you how to turn in and bail out or post a bail bond for someone already in custody. Though we do prefer to meet in person for large bonds, phone calls work perfectly well for anything under $25,000.
Trusted by Criminal Defense Attorneys All Over the Islands
Our team is committed to providing clients with the comprehensive services they need and get a pre-trial release. Having been open since 1976, ours is the oldest bail bond company in the state of Hawaii, and it shows in our track record!
Contact A-1 Bail Bonds online or call us today at (808) 664-5010 to find out how to get a bail bond in Hawaii. We serve all of Hawaii!