How Do I Get Bail Bonds in Hawaii?
Let A-1 Bail Bonds Help You with Important Bond Decisions
While you may understand what bail bonds are, the process itself can still be somewhat mysterious. What you know for sure is that you want to see your loved one out of jail as soon as possible.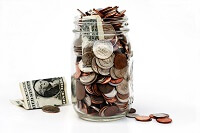 Our Hawaii bail bondsmen understand the urgency, and also know how the bail bond process in Hawaii can seem less than straightforward. At A-1 Bail Bonds, we have made it our business to simplify and help our clients to understand exactly what steps to take so that we can help fast.
How Do I Apply for Bail Bonds?
Application for a bail bond island-wide with us couldn't be easier:
If you are on and off the phone with a lawyer or your loved one, we get it. You can apply online right now.
Do you have questions or concerns that you really need to ask a live person? We understand. You can contact us by phone at

(808) 664-5010

any time.
Does your friend or loved one require an extra level of discretion? Don't worry. You can apply discretely in person at our office.
Ready to apply for a bail bond by phone? Contact us now.
What Is the Application Process Like?
Our bail agents want to ensure that your application is processed fast. Our aim is to provide rapid and efficient bail outs that help you save time and money.
Our online form allows you to add extra info so that when we process your bail bond we can also contact friends or family, so you know when to pick up your loved one. Fill out your application conveniently and quickly, and don't hesitate to ask us any questions you may have.
We Specialize in 24/7 Service and Affordable Bail Bonds
Are you in the slammer and not able to make the bond? Don't worry.
We have you covered. At A-1 Bail Bonds, we help individuals get out of prison quickly. We are a dependable bail bond company in Honolulu, HI.
We work for those proved guilty or incarcerated for some criminal offenses. For years, we have been assisting people in getting released by paying the bail payment on their behalf.
Do you want to apply in person, but have some questions to ask first? Reach us at (808) 664-5010.